Will It Fit?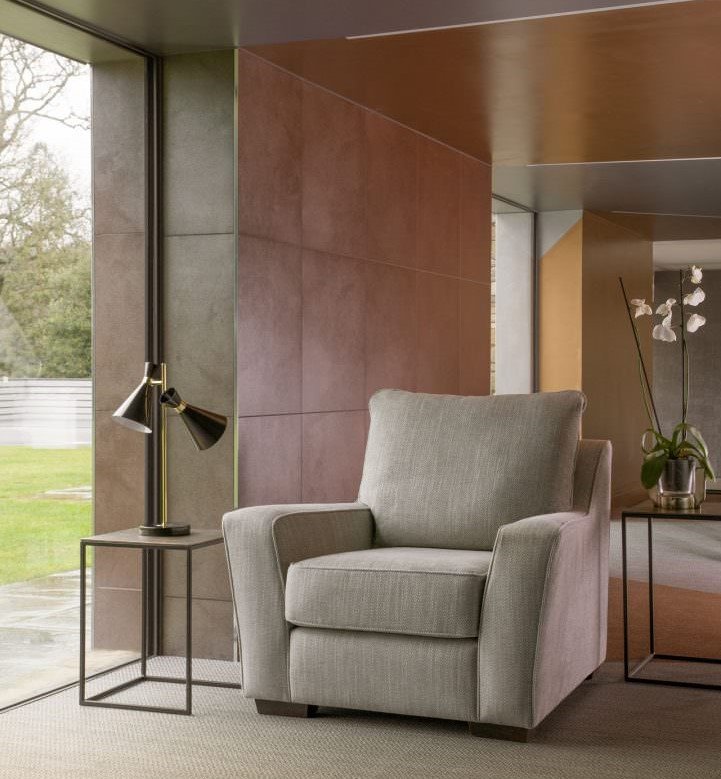 Access guide
Please remember that we do not know your home and therefore it is impossible to know if your selection will fit in the area intended or through doorways, hallways, stairs etc.
It's worth taking a bit of extra time to be sure and double check that firstly the goods you have chosen are suitable in terms of size for the chosen room and also that there is adequate access through doorways and halls to get your furniture into your house.
Better safe than sorry! – if you have doubts about getting furniture into your home we will gladly come to measure and assess levels of access for you.
To help you below are the vital measurement points required to gauge if access will be possible. Please take a moment to review your area and access points to establish any concerns that may cause an issue.
At Roomes our delivery staff will do everything we can to install your new furniture in the area for which it's intended, however we are not able to accept responsibility should access not be possible due to size.
If any doors, windows or other obstacles need to be removed, it is essential that you arrange this prior to delivery and agree the associated costs. These notes are as a guide to help assist your assessment for delivery, if you would like more details please contact us.
Contact Us
---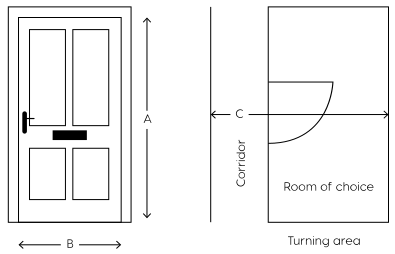 Entry Point
Measure the entrance to your property and look for turning issues such as a narrow hall or porch. Also check other points such as doors/halls/stairs to ensure your furniture will fit through these areas. Please measure the heights (A) and widths (B) of doors, halls and turning areas (C) as shown.
---
Furniture Sizes
Check the furniture sizes shown online or if you would like additional details please contact the store. Tel (01708) 255300 or fill in our contact form.
Basic measure points are width (X) and diagonal height/depth (Y) as shown. The furniture width (X) needs to be slightly less than the height of any doors (A) or low ceilings. Also please check turning point/s (C). Note furniture can stand on end providing it is not too tall for the door (A) this will reduce the turning space required. The diagonal depth (Y) needs to be slightly less than the entry dimension (B).
---
Cabinets – measure the diagonal height at the widest point (X) and the depth (Y). To fit the diagonal measurement (X) is the maximum required to fit, although the straight width will be ok in most cases.
Other things that are worth looking at are, any other obstacles such as ceilings, light fixtures, interior protruding walls, stair banisters and size and state of lift/s (if available).
---
Who Is Responsible
Roomes can only be responsible for determining that goods will fit, if we have surveyed your property, in all other cases as the customer i.e. you, will be responsible for ensuring that:
The dimensions are suitable for the intended area
Furniture will fit into and through your home
You inform Roomes of any issues prior to delivery being arranged
All items are fit for your intended purpose
---